Proverb Commentaries

Wisdom and success are only a couple clicks away. What are you waiting for? The God of heaven inspired the wisest and richest king to compose witty sayings full of advice for you to prosper in every part of your life. Nothing is off-limits in this fabulous book of the Bible. The commentary is practical, hard-hitting, current, and spiritual. There is not a better one anywhere.
What could the wisest man on earth charge to perfectly answer all your problems and questions? $500 an hour? $5,000 an hour? But God's inspired wisdom from King Solomon's life is free! You can be wiser starting today. Your success is limited only by your effort! Go for it!
Proverbs Audio Commentary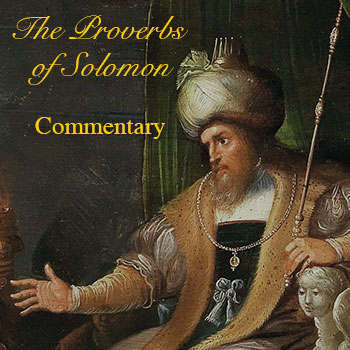 Detailed audio commentary of all 915 Proverbs.
Listen online or download.
Proverbs by Topic
Proverbs by Chapter